Skip to content
Welcome to PleasingCare Cosmetics Shop
Do you worry about having oily facial skin? Are you looking for a better facial skin product that removes makeup easily? Are you frustrated about keeping your facial skin clean and healthy? This is where Pleasingcare comes in and we can definitely help you out! Pleasingcare has focused on facial cleansing for more than 20 years. We independently developed the oil-absorbing paper and makeup remover cloth and our consumers love the products we offer.
Oil Absorbing Sheet
We use bamboo from the Sichuan area as raw materials, and extract bamboo charcoal fibers from the pure natural plants to produce our bamboo charcoal oil absorbing paper that has excellent natural environmental protection and oil absorption.
Oil Absorbing Sheet is also our leading product and our consumers love it. Different age groups use our products. At the same time, we are also constantly innovating in the development process, adding the green tea fragrance and rose fragrance with the linen paper fiber. We also combine the linen paper fiber with an extremely high absorption function with the light green tea or rose fragrance. This allows us to obtain our Pleasingcare's unique green tea oil-absorbing papers and rose oil-absorbing papers to meet the diverse needs of consumers.
How We Make it?
We have studied and assessed our facial products for many years, and the production process has been continuously improved. With our unique production technology, each product is safe and renewable without no impact on the environment. Each of our products has been subject to the most stringent testing to ensure they will not cause damage to the skin. With our unique technology, our bamboo charcoal oil absorption paper is soft and skin friendly, and the oil absorption is more outstanding than comparable products. When you are tired, take out a piece of our facial oil absorbing paper and smell the light smell of bamboo charcoal or green tea, which will help you feel refreshed.
Makeup Removing Cloth
Our other product, the makeup remover cloth, uses a special type of cloth to remove the makeup. It does not require any other type of makeup removers. It can easily remove makeup with only clean water and can be used more than 1,000 times. It is a new, simple, easy-to-use, and completely safe, healthy makeup remover. Our makeup removal cloth is very soft and non-irritating. It is convenient and refreshing to use with warm water for makeup removal and cleansing. It can be washed by hand or thrown in the washing machine after use, which is convenient and efficient.
Clean and healthy facial skin, professionally made by Pleasingcare, and you deserve to have it!
About Us - PleasingCare
PleasingCare prides itself in the development and production of natural and renewable facial cleaning products for over 20 years. Our unique and patented oil-absorbing sheets and makeup removal cloths for removing makeup and oil give you fresh, healthy, and naturally beautiful skin.
We know how difficult it is to have an oily skin type, and we seek to help women all over the world overcome the challenges that come with it. With our natural products, you can feel fresh and beautiful whenever, wherever — guilt-free!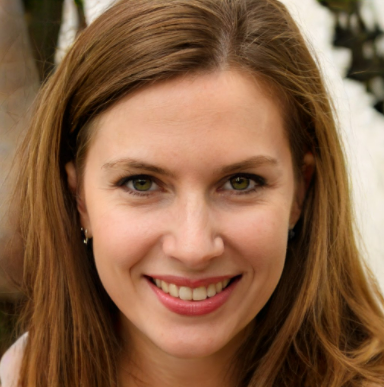 Valerie Barnett  — Aesthetician, Makeup Artist, and Beauty Expert
Valerie Barnett is a licensed skincare specialist and a makeup artist. She has two decades of experience in the beauty industry, starting her career in retail and sales before diving deep into cosmetology. She spent years honing her craft through esthetician school, training, apprenticeship, and hands-on experience in salons and dermatology clinics.
With her expertise in skincare and makeup, Valerie started developing products for facial health. Her products include makeup removers and natural oil blotting paper, which are now enjoyed by thousands of repeat clientele worldwide. She also shares beauty tips and advice through the PleasingCare blog.
Sunday,Monday,Tuesday,Wednesday,Thursday,Friday,Saturday
January,February,March,April,May,June,July,August,September,October,November,December
Not enough items available. Only [max] left.
Add to Wishlist
Browse Wishlist
Remove Wishlist