A perfect product for all occasions and all types of skin, this makeup mirror with facial oil blotting paper helps you to look your best by absorbing oil without harming your skin.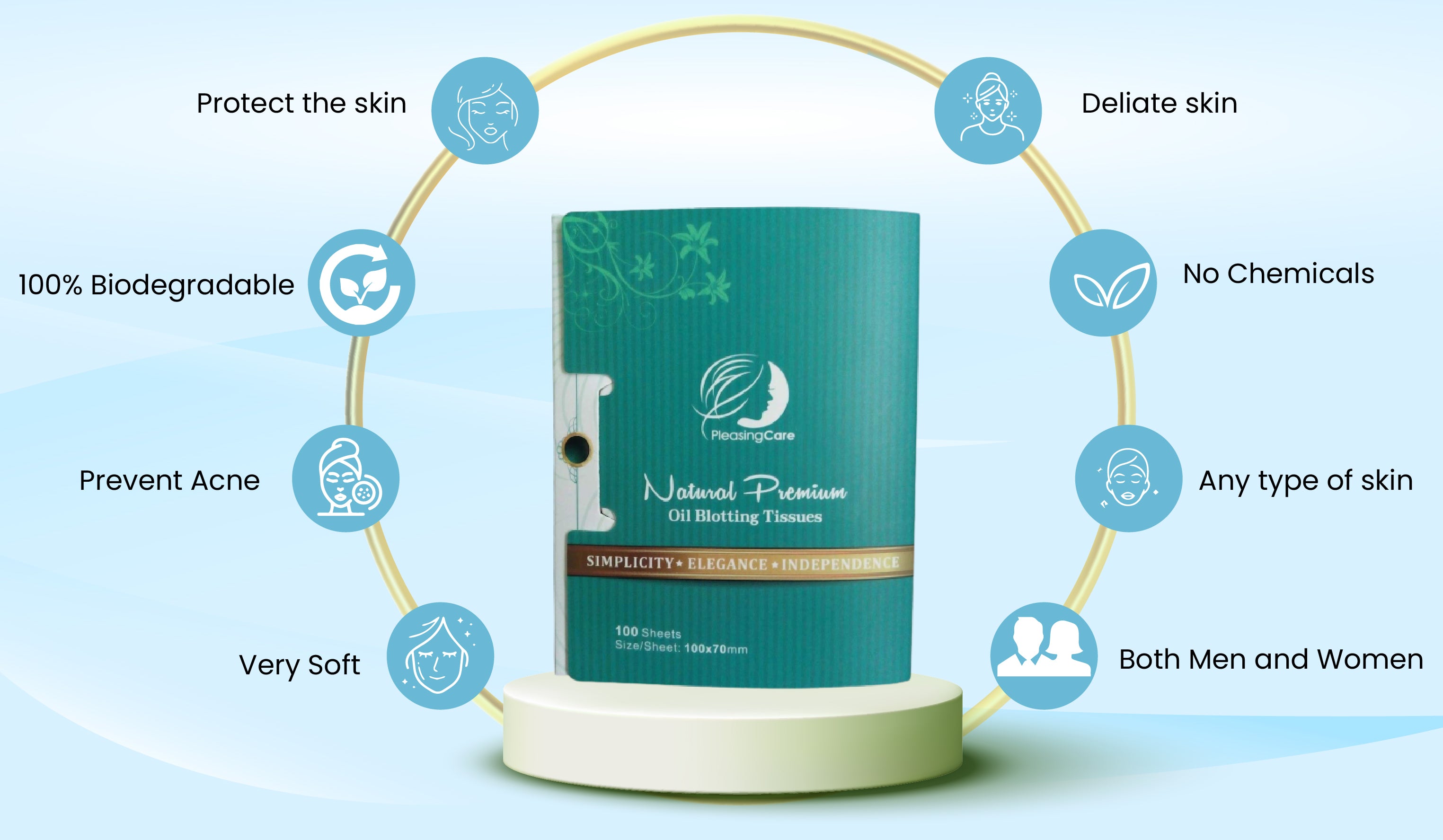 THIS BLOTTING PAPER ABSORBS OIL WITHOUT HARMING THE LOOK AND FEEL OF YOUR SKIN.:   You deserve a makeup mirror that can handle your entire skincare routine.  This pleasing care makeup mirror has a magnifying option and blots away all traces of oil to keep your skin looking healthy and radiant.  This blotting paper is made of microfiber material that is soft, strong, and absorbent.  This blotting paper is made of natural cotton, no chemicals, no staining, no
IT DOES SO WHILE HELPING TO PREVENT ACNE:  Blotting Paper is an ideal tool for makeup.   This mirror has a unique design that is perfect for your vanity.  The mirror is round and has a black frame with a nice gold tone.  It has a light that is perfect for dim lighting.
IT IS FOR USE BEFORE AND AFTER APPLYING YOUR MAKEUP AND DOES NOTHING TO SPOIL THE LOOK.:   Take your makeup to the next level with this handy mirror and blotting paper kit.   This makeup mirror will make you feel like a professional makeup artist.  The mirror is two-sided and has a magnifying side and a regular side.  The other side has a flip-up mirror.
THERE ARE NO CHEMICALS INVOLVED. IT IS IDEAL FOR THOSE WITH VERY SOFT, DELICATE SKIN.:   We all know that makeup can be a hassle, especially when it comes to taking it off.  This makeup mirror with oil blotting paper is a great way to remove makeup without all the harsh chemicals.   There is no need to worry about the chemicals that are involved in makeup and makeup removal.  This makeup and makeup removal wipes are perfect for those with delicate, soft skin.
THIS IS THE PERFECT PRODUCT FOR ANY OCCASION AND IS IDEAL FOR ANY TYPE OF SKIN. :  facial oil blotting paper.   The best mirror for any occasion.   This mirror is perfect for any occasion, and it's perfect for any type of skin.
Ready for Seeing a Fresh and Pretty You?

This set comes with both a clear makeup mirror and a no-shiny-face must-have facial oil blotting paper pack! Ensure you are always in perfect condition no matter before leaving the house, begin a meeting or during a party, keep you looking polished, and refresh all day!

COMPACT SIZE FOR PURSES: easily fits into your handbag, cosmetic bag, or carry-on; touch up your hair or makeup anytime, anywhere. Perfect for any special days, such as birthdays, anniversaries, Christmas, travel holidays, and more.

The silver makeup Mirror size: L9 x W7 x H1.8 cm = L3.5" x W2.7" x H0.7"
The facial oil blotting paper pack size: L8.5 x W6.5 cm = L3.3" x W2.5"
 
You can also buy more skincare-related products.