3 Beauty Routines to Follow Before Going to Bed
During the day, we are exposed to billions of harmful pollutants that enter our pores and cause the skin to become irritated. So, at night, we do our best to try and exfoliate in order to avoid the build up of grime and dirt. However, facial wash and facial scrubs are sometimes not enough to keep our skin healthy – no matter how expensive the face wash and scrubs are! Fortunately, there's an existing alternative everyone can resort to in order to keep their skin healthy, clean, and glowing.
3 Beauty Routines Before Going to Bed
Wash Your Face with Warm Water
You should never skip this step before you go to bed, especially after a long day outside! Washing your face with warm water opens your pores and releases dirt and grime that entered your pores while you were outside. Pollutants can enter even the tiniest of pores, so don't get comforted by the idea that having tiny pores keeps you safe from dirt and grime. Also, always remember that cold water closes your pores, while warm water opens them. Opening your pores during the night also allows your pores to breathe after a long day – giving your skin a nice, soft glow for the morning!
Use A Facial Cleansing Brush
Pleasing Care has tons of facial cleansing brushes that's perfect for all skin types. These facial cleansing brushes helps you exfoliate if your skin is sensitive to most facial wash and scrubs. Some sets of facial cleansing brushes even come with its very own face wash and scrub – so don't worry about having to spend more because facial cleansing brushes actually helps you save money! Moreover, Pleasing Care brushes are extremely soft – these materials allow you to use the brushes regularly to give your skin a regular thorough cleaning.
Use A Face Massager
Do you want to know the secret to young-looking skin? A no-stress life! Then again, everyone can't help but encounter something stressful once in a while, so how can a person keep their youthful glow? By using a face massager, of course.
Face Massagers increase the blood circulation on your face, which relaxes and tightens the muscles and relieve tension. Stress is a huge part of everyone's life, but if you can't avoid it during the day, then at least get rid of it during the night. Using a face massager during the night will have you waking up feeling like a Disney princess. So, don't miss out of giving yourself the pampering you deserve. Pleasing Care has a variety of Face Massagers at our shop – all of which are perfect for every skin tone.
If you're keen on improving your lifestyle and beauty routine, follow these 3 tips to start waking up with a healthy and long-lasting glow.
You can also read more beauty posts.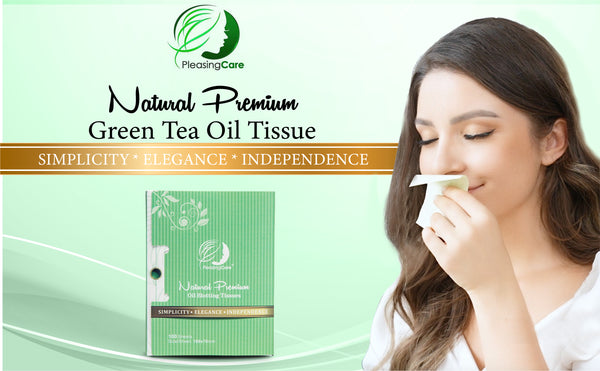 Related Posts:
How to Take Makeup Off Without Makeup Remover? Makeup Wipe Replacement
Top Five Best tips For Your Skin,What are some of the best skincare tips?
How do I Get Rid of Oily Skin? Why Blotting Paper Makes Sense
Oil Blotting Paper _Makeup Remover Cloth Mak
The incredible benefits of a makeup remover cloth and why you should use one