You're leaving work and you're on the train to a friend's dinner party when you check your compact and realize your skin is oily again. With minutes to spare before your stop, you reach deep in your purse, looking for ways to touch up your makeup quickly without taking it all off. You want to look great and impress your friends, but an extra swipe of mascara won't take care of that oily skin.

It's no secret that oily skin is not fun—it can cause your complexion to look shiny and your makeup to wear off faster. No one should have to fight their pores on a hot day or during long travel. When you apply your makeup, it should last all day, no matter what adventures you have planned or the hours you spend out; but oily skin doesn't just disappear and shiny, grimy, skin can ruin even the best most expensive looks. What can you do to balance oily skin and look great wherever you are?
One of my favorite products for fighting oily skin are oil absorbing sheets. These sheets usually come in a small, portable container that you can keep in your purse, which makes them super easy to travel with and use on a whim. Oil absorbing sheets are thin pieces of specially designed paper that can be used as a quick and easy way to remove oil and shine without removing your makeup—simply wipe or blot the affected area, and the oil magically disappears. It sounds crazy, right?
While it might seem a little too good to be true, oil absorbing sheets are definitely everything they claim to be. With one swipe, an oil absorbing sheet can take away layers of oil, dust, and pollution without ruining your makeup. But how do they work?
Unlike piling on some powder (which will eventually clog up your pores), oil blotting sheets will take away oil without adding anything extra. While it's not really clear how the magic works, eco-friendly oil absorbing sheets, like Pleasing Care's Sheet Set (Makeup Mirror with Face Oil Remover Sheets,Blotting Paper – PleasingCare Store), use 100% natural leaf fiber. This fiber is made from green tea, which has a pleasant scent and is filled with antioxidants that are great for your skin. If that weren't enough of a reason to try this product, oil absorbing sheets with green tea are also environmentally friendly and will decompose on their own when thrown in with your normal trash or compost. The best part about these sheets? Even though they look like paper, they are so soft and refreshing—it will definitely make any day feel a little bit brighter, especially when you're dealing with dull, oily skin.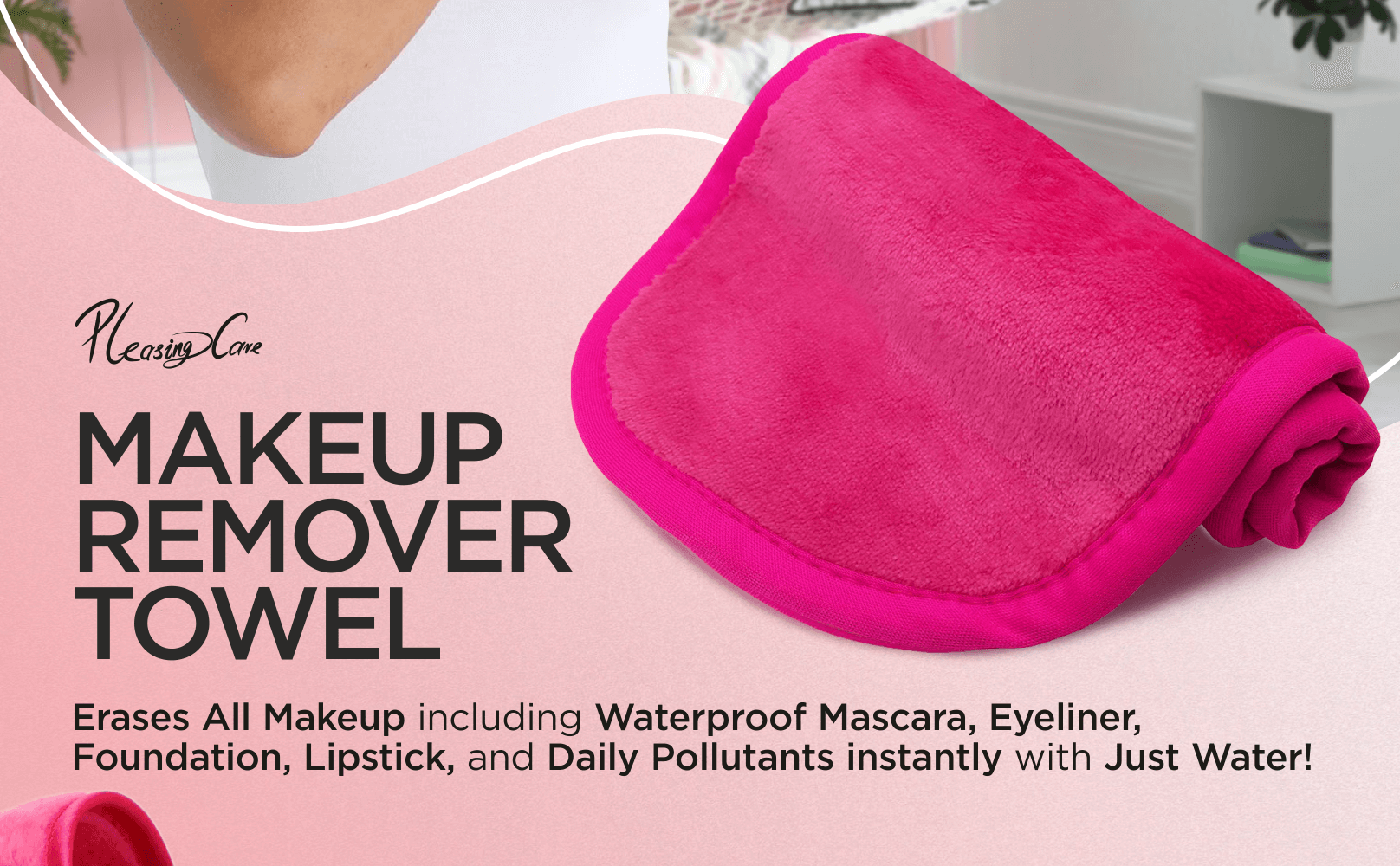 If you're not looking for a quick fix and you'd prefer to just take your makeup off, I'd recommend the MakeUp Remover Cloth from Pleasing Care (Magic Makeup Remover Cloth,Natural Makeup Remove Towel – PleasingCare Store). Just like the oil absorbing sheets, the makeup remover cloth works like magic—all you need is water! After wetting the makeup towel, gently cleanse your skin with the towel. The towel works to remove heavy makeups like lipstick, mascara, and eyeliner, along with eyeshadow and foundations—no special cleanser or toner is necessary. Because the Magic Makeup Remover Cloth is made chemical free and all-natural, it is great for the skin and for the environment. One of the best features about this product is that it is reusable, and it will remove your makeup the easy way, again and again.
Most makeup removal products do more harm to your skin that good. If you find you're wasting money on expensive products to take away your oily skin and makeup residue without much luck, look no further than Pleasing Care. Our products are all natural, safe, and healthy for sensitive skin, and contain no added chemicals. Reusable and decomposable products from Pleasing Care make sure that the environment is happy, but so is your skin and your wallet.
Related Posts:
How to Take Makeup Off Without Makeup Remover? Makeup Wipe Replacement
Top Five Best tips For Your Skin,What are some of the best skincare tips?
How do I Get Rid of Oily Skin? Why Blotting Paper Makes Sense
Oil Blotting Paper _Makeup Remover Cloth Mak
The incredible benefits of a makeup remover cloth and why you should use one